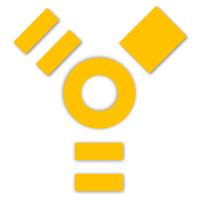 IEEE1394 Firewire cable
IEEE 1394 was founded by Apple, other manufacturers have been authorized production.IEEE1394 is a high-speed transmission cable .Using the IEEE1394 Firewire cable can solve all kinds of the technology questions.
The original design of IEEE 1394, is its high-speed transfer rates,IEEE 1394 inherited mature SCSI command system, and therefore the transmission efficiency and stability are very high.
The differernt between the scis and IEEE Firewire cable :
Serial interfaces have a number of advantages over parallel SCSI, including higher data rates, simplified cabling, longer reach, and improved fault isolation.Scis cable has developed , It continues to improve and improve, and now SCSI cable has been widely applicable to all aspects of industry, industrial technology to solve a lot of problems, to bring us high quality products.
IEEE 1394 Firewire cable has its advantage.
Firstly,Control over connection.
The second, Hot-swapped.At the last Power through the port.Check out the relative speeds of the different types of ports, and you'll see a big attraction of FireWire 800 and Thunderbolt connections.
Now, ADAMICU provide camera link cable,including industrial camera cable, SCSI cable,EEE1394 FireWire cable, etc.Adamicu main products are connectors and a variety of cables to solve the problem of science and technology.Adamicu has made great progress in recent years. Adamicu's principle is quality service, advanced equipment, innovative products, the perfect solution.Adam's products will be adjusted according to customer needs, to help customers design a series of suitable products,this progress including design, production, logistics services.
If you need  industrial camera cable, please feel free to contact us!We will provide high quality, high performance, state-of-the-art product solutions to you.