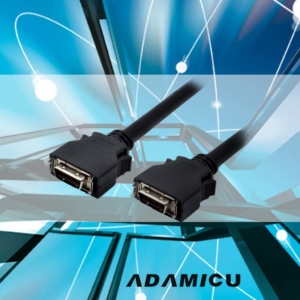 With more than 10 years of experience, ADAMICU has professional technical ability in the connector field . ADAMICU produces in China using high-tech technologies and reliable production processes for the application fields: Industrial and electrical,Communication,Medical,Automotive,Transportation,Military and acrospace,Medical,Customized.
ADAMICU will serve for more than 1000 customers and cooperate with manufacturers. We will bring better service to our customers with our great advantages in geography and industry. ADAMICU will strive to achieve the transform from "Made in China" to "Made in the world", making the innovation of global clents much easier and bringing the human beings better life with the help of technology!
ADAMICU is a leading China producer and international supplier of industrial robot cable, servo motor cable, industrial camera cable, communication and control cable for the industrial market.we have relatively complete molds, production equipments, and sophisticated testing equipments,and most of all we have stable component suppliers.Building on the technical knowledge of our engineering staff, backed by our quality manufacturing expertise, our mission is to provide high quality, high performance, state-of-the-art product solutions.